Antimicrobial coatings are a vital component in preventing the spread of infections within healthcare and medical facilities. These coatings are designed to kill or inhibit the growth of microbes, including bacteria, viruses, and fungi, on surfaces.
Here are some key questions and answers about antimicrobial coatings:
What types of surfaces can antimicrobial coatings be used on?
Antimicrobial coatings have a broad spectrum of applications and can be applied to a variety of surfaces, including walls, floors, countertops, and medical equipment. It's an ideal solution for nursing homes, medical clinics, hospitals and many other industries. 
The coatings work by releasing chemicals that are toxic to microbes, or by physically disrupting the microbe's cell membrane. For a more in-depth understanding of how this technology works, visit our Technology page.   
What are the benefits of antimicrobial coatings?
These coatings are highly effective at reducing the transmission of infectious diseases in healthcare settings, where patients are especially vulnerable to infection. You can find out more about the benefits of Dyphox here. 
In healthcare settings, the risk of infection is ever-present. Patients with weakened immune systems, surgical wounds, and catheters are particularly vulnerable to infections caused by bacteria, viruses, and fungi. One of the most effective ways to reduce the risk of infection is through the use of antimicrobial coatings. These coatings are designed to kill or inhibit the growth of microorganisms on surfaces, such as walls, floors, and medical equipment.
In this article, we will explore the importance of antimicrobial coatings and how the Klinikum Itzehoe, a major hospital in Germany, has leveraged Dyphox antimicrobial coatings to protect their patients' health.
Prevention and protection of staff and patients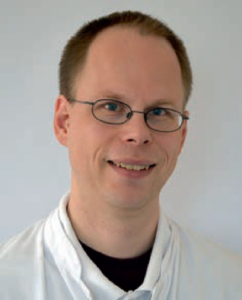 Around 400,000 to 600,000 people in Hospitals in Germany become infected with different germs each year. Up to 20,000 of these nosocomial infections end in death. These infections are often caused by the patient's own pathogens. The Klinikum Itzehoe wants to prevent transmission – with the expansion of its approach to hygiene. The transmission of nosocomial infections, for example through contaminated gloves or frequently touched hand contact surfaces, is not always possible even with strict compliance of hygiene measures in healthcare facilities.
A major hospital in Germany now will not let it come this far: The Klinikum Itzehoe recently expanded its comprehensive hygiene measure. In a newly built Infectious disease ward Dyphox (a new surface coating technology) was introduced to prevent potential transmission of germs.
Nosocomial infections are hugely problematic for Hospitals, health insurance companies and the society in general. They aggravate the suffering of patients, cause additional costs and extend the length of hospital stay as well as requiring additional diagnostic and therapeutic interventions. The use of hospital surface disinfectants and antibiotics in the treatments of pathogens can also provoke the development of multi-resistant bacterial strains. Besides, Hospital staff (clinical and clerical) as well their relatives are at an increased risk of exposure to infection with gaps in hygiene measures.
Hygiene- a holistic approach
The Klinikum Itzehoe is one of the major Hospitals in the area of Schleswig-Holstein with a bed capacity of approximately 700 beds. For many years they have been on the forefront of a holistic approach to hygiene. The hospital actively promotes modern technologies and innovative strategies. As an example: The Klinikum Itzehoe was one of the first hospitals to carry out targeted screening when admitting patients, screening for multidrug-resistant pathogens in potential risk groups. In combination with other infection control and prevention measures, the hospital has currently no significant problems with multi-resistant pathogens.
But this hospital goes a step further: The newly built Infectious disease unit has recently been kitted out with a new Coating technology called Dyphox as part of a comprehensive hygiene strategy. In order to protect staff and patients and prevent infection even better, all frequently touched surfaces were coated with the new lacquer prior to the opening of the new Infectious disease unit. Dyphox destroys viruses and bacteria on surfaces by using only light and oxygen. Amongst others, the seal was applied to light switches and call bells, tables, door handles, banisters, handrails, elevators, sanitary facilities and keyboards.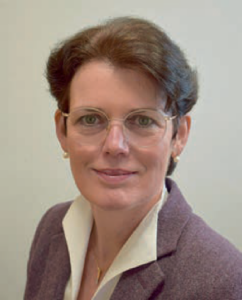 Explaining the measures Anke Möcklinghoff, Head of Patient Service at Klinikum Itzehoe says:
"The pandemic brought to light what has been the standards in hospitals for many years: Prevention plays an important role when it comes to Infection control and should be weighed accordingly," Therefore new trends and products in this area are observed closely. The expansion and developments in infection prevention and control now include very effective technologies to prevent the spread of pathogens. "We are increasingly coming to the conclusion that antimicrobial surface coatings can accomplish something here in this sensitive environment, that disinfecting routines alone cannot" says Moecklinghoff.
Cross-contamination from patient to patient takes place through contact by handling door handles, patients' beds, or medical equipment in hospital settings. Surfaces can also become contaminated through virus-containing aerosols as for example with influenza or Sars CoV2 viruses. Microorganisms and viruses can then survive on the surfaces for days and remain infectious.
Expansion of disinfection routines
While a thorough disinfection reduces the pathogen load on surfaces quickly and effectively when carried out correctly, this is only true for the time of cleaning. Re-contamination with germs are unavoidable, especially in frequently touched surfaces. "A normal examination room is disinfected regularly and extensively. But touching of Surfaces, or even just the aerosols in the room alone, contaminate the cleaned areas relatively quickly again," explains Dr. Tilo Jonas, Consultant in infection prevention at Klinikum Itzehoe.
There are disinfectants with lasting effects, so-called remanence effects, but these also have disadvantages. They mostly contain quaternary ammonium compounds, which are allergens when they come into contact with the skin and leave behind an adhesive film on the surface which is often perceived as dirt. Therefore, hospitals are moving more and more away from those.
Door Knobs or elevator buttons are potential hotspots for pathogens. "The disinfection of hands and surfaces are effective and safe, and not every germ that is spread through hand contact – ensues a colonization of the surface," says Jonas. But with a lot of public traffic on the often-touched places it is virtually impossible to create a sterile environment by chemical disinfection. On the new Infectious disease unit, the Dyphox coating will contribute to a permanent reduction in pathogens on the above mentioned frequently touched hotspots. Therefore, increasing the protection of both staff and patients alike.
Who's behind the technology:
The company behind the product is the TriOptoTec GmbH with headquarters in Regensburg. The company was founded there over ten years ago as a Spin-off from the University of Regensburg. The technology is based on Photo dynamics. Originating in the treatment of skin cancer, particularly basal cell cancer, a research group from the Dermatology department of the University Hospital Regensburg lead by Prof. Dr. Wolfgang Bäumler, developed the approach further and brought Photodynamic, as a permanently active technology that can be used in everyday clinical practice for the prevention of infections, to market maturity. Destruction of viruses and bacteria though activated oxygen.
How it works: The natural ingredient in the lacquer-like coating converts oxygen from the ambient air using light energy (sunlight or space – lamps) into so-called singlet oxygen. This 'activated Oxygen' floats as a microscopically thin layer on the coated surface and destroys viruses and bacteria by oxidising the protein compounds in the outer shell of the microorganisms. Singlet oxygen also works on multi-resistant pathogens that are presenting an increasing problem in healthcare while proven to have no effect on the human skin. According to the manufacturers, the protective effect will last for up to one year, after which a reapplication is recommended.
The effectiveness of this technology has been confirmed by independent laboratories and in everyday clinical practice as demonstrated in trials at the University Hospital Regensburg and at the Caritas Hospital St. Josef in Regensburg. The findings of the studies were peer reviewed and published in an internationally renowned Journal. "We scrutinized the study findings and the reports of other Dyphox customers, but we still wanted to make up our own minds." says Dr. Jonas. "That's why we have taken several swabs of the coated and uncoated surfaces and got our own Microbiology department to analyse and compare them. The idea was also to test the effectiveness of this technology in our everyday clinical practice."
While the results to date are promising, these technologies will and can not replace the established hygiene measures such hand hygiene and surface disinfection after contamination. "Because of the continuous effect, they are definitely an interesting addition to our options, especially for frequently used hand contact surfaces in sensitive areas, for example on intensive care units," says Dr. Jonas.
Positive feedback from staff
Initial contact was established through the nationwide cleaning contractor Klarsicht based in Itzehoe. Usually, the coating is applied by Dyphox or a qualified cooperation partner but in Itzehoe, the hospital staff were trained by Klarsicht and applied the coating under Supervision by the experts themselves. This attracted a lot of internal attention. "That we as management were addressing the topic of 'More Infection protection' voluntarily and proactively in such an innovative way, has been very popular with the staff," says Anke Möcklinghoff. Appropriate remuneration is of course an important issue for Healthcare staff however, it's not the main argument for or against an employer anymore. Safety and sustainability played an equally important role. "In our experience it's the soft factors and a caring attitude towards staff that is greatly appreciated by employees. Such as looking after and protecting the health of our staff. Unfortunately, there are still shortcomings in many organisations," says Moecklinghoff.
The positive attention this had gathered internally, also triggered a great demand from other areas to follow suit. "The interest from colleagues is still enormously high. We have already made concrete plans in our neonatal department, where pathogens unfortunately have a particularly devastating effect." says Moecklinghoff. Dyphox will soon contribute to more protection against infection there too. Furthermore, talks about coating surfaces in the emergency department and intensive care unit are already underway.